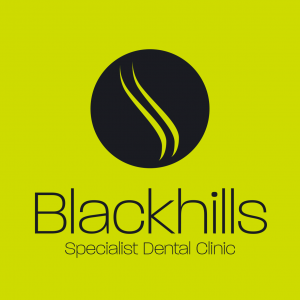 SATURDAY:
11am – Gary Maclean (Celebrity Chef)
12pm – Andrew Moss (Chef Patron at North Port)
1pm – Marie-Clare James (George Campbell & Sons)
2pm – David Barnett (Executive Chef, Fonab Castle)
3pm – Gary Maclean (Celebrity Chef)
4pm – Kiddies Cooking Class
Local masterchefs take centre stage:
CELEBRITY CHEF
SATURDAY 11am and 3pm
GARY MACLEAN
Born in Glasgow, 47 year old multi-award winning chef Gary Maclean spent his early career working in hotels where he learned a number of key skills. At the age of 21 he became the Head Chef of a gastro pub. From there he went on to run the kitchens at Glasgow's Gallery of Modern Art and the Burrell Collection.
Gary has also held executive chef positions at two of Scotland's largest independent operators and during that time developed and opened over 80 restaurants and hotels.
His current role as Senior Lecturer at City of Glasgow College is what really drives his passion for mentoring other young chefs and creative cooking.
After 20 years of working in education Gary has been recognised for his dedication to education by winning Craft Guild of Chefs Chef lecturer of the Year 2015 and CiS Excellence awards Hospitality Educator of the Year 2017, as well as winning four international and fourteen national college culinary competitions as coach of the College culinary team. His last culinary adventure was in India in early 2018 competing in the largest college culinary competition in the world as team Scotland coach winning very respectable third out of over 50 countries. He has recently been named as a Fellow of the Master Chefs of Great Britain.
In December 2016 he was crowned MasterChef: The Professionals Champion 2016, after taking on 47 other professional chefs in the pursuit of gastronomic glory. Since winning Gary has embarked on a whole host of activities, from public appearances all over the UK to opening pop up restaurants and events all around the globe.
Gary is a regular on TV, radio and printed press and embarked on presenting with a job on BBC Landward. Gary has also published his new book Kitchen Essentials: The Joy of Home Cooking.
Gary is a great ambassador for Scottish food and food education and fully believes that every child should be entitled to a food education. Last year the Scottish Government appointed him the first National Chef of Scotland.

Chef Patron at North Port
SATURDAY 12PM
ANDREW MOSS
Back by popular demand this year is Chef Patron at Perth's popular North Port Restaurant, Andrew Moss – one of Perth's most exciting rising culinary stars.
Andrew started working in a commercial kitchen as a dish washer when he was only 14-years-old.
A rapid promotion path saw him serve latterly as head chef at Glasgow's Ubiquitous Chip Brasserie before taking over the Perth eatery in 2014.
Now aged 35, Andrew has secured two AA Rosettes for the North Port and a place in the Good Food Guide.
Seasonality and locally-sourced are bywords for this talented chef who combines quality and originality in a menu served in the relaxed atmosphere of the intimate North Port.
"I was not classically trained so have always enjoyed more creative freedom, making the very most of every ingredient without overpowering them with other flavours," he said. And Andrew is also a great advocate of foraging.
"It's now become very trendy to forage," he said, "but I remember gathering mushrooms in my back yard as a youngster.
"Woodlands, riverbanks, hedgerows and meadows all offer an abundance of free harvest – packed with flavour – and Perthshire has a fantastic free larder to pick from."
And Andrew's Perthshire On A Plate audience will be able to learn how to forage and create delicious dishes with their spoils when he takes to the demo stage on Saturday.

George Campbell & Sons
SATURDAY 1PM
MARIE-CLARE JAMES 
In 1872 a young man by the name of George Campbell opened his door for business. His ambition was to create a reputation for providing the finest fresh fish, shellfish and smoked fish in Scotland.
George Campbell & Sons premises are in the heart of Scotland, in the City of Perth. Here our fishmongers work through the night and the early hours, receiving fish from boats landing at markets all over Scotland – filleting and portioning, preparing and smoking the finest fish, landed daily. Then, in our own fleet of refrigerated vans, we deliver to hotels, restaurants and caterers throughout Scotland.
Our demonstrator will be Marie-Clare James, our Sales & Marketing Manager.
Marie-Clare has recently joined us having worked for the last 10 years delivering several live food events and food education projects for both Chefs@School and Seafood in Schools. During this time she has worked with several of the UK's top chefs and will no doubt be sharing some of their top tips and hints.
During our demonstration we be working with seasonal Scottish fish and shellfish. We will be giving tips on what to look for in when buying seafood as well as how to prepare your fish and shellfish at home. We will also share some exciting new ways to cook seafood and give you some ideas and recipes that you easily make yourself at home.

Executive Chef, Fonab Castle Hotel, Pitlochry
SATURDAY 2PM
DAVID BARNETT
An early desire to be a chef saw David help out in his brother's professional kitchen from the age of 14 before heading for Perth College and the training he craved.
It was to be the launchpad for an impressive career which has taken David from his native Perthshire across Europe and home again to Scotland.
David was part of the opening team with Jeremy Wares which launched 63 Tay Street and was later taken under Martin Wishart's wing at Edinburgh.
A spell in Europe saw David broaden his skills and repertoire but his love for Scotland and it's rich larder brought him home for a progressive list of positions at some of the country's leading restaurants.
Luxury fine dining using the finest quality fresh ingredients is David's passion and the post of Head Chef at the Torridon Hotel allowed him to expand his skills while enjoying time spent fishing and foraging and indulging his love of all things fresh and home grown in the hotel's two-and-a-half acre kitchen garden.
David took over as Executive Head Chef at the 5 star luxury Fonab Castle Hotel last year allowing him the opportunity to create 5 star menus to match. He has recently launched a new exclusive small plate lunch menu.
"It's great to be back in Perthshire where the abundance of fresh and top quality produce is just amazing," he said, "and have the chance to develop what I hope will become one of Scotland's top Michelin Star-worthy restaurants."