FRIDAY:
11 am – Sarah Rankin, Masterchef 2022 finalist
12 pm – In conversation with Sarah Rankin – The Making Of A Masterchef Q + A
1 pm Neil Mugg – Perth College UHI
2 pm Jean Christophe Novell


SATURDAY:
11 am Jean Christophe Novelli
12 pm Praveen Kumar, Tabla Restaurant
1 pm Craig Jackson, Murrayshall
2 pm John More, baker, Johns Scone Mad
3 pm Jean Christophe Novelli

STOP AND EAT
A range of pop-up restaurants featuring taster dishes from some of the area's best loved eateries will allow visitors to buy and enjoy delicious local produce cooked to perfection as they relax in Perth Show's new POAP dining area.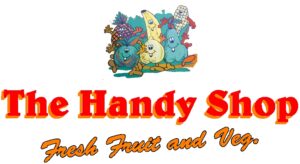 The Handy Shop is a family run business based in Crieff and Comrie specialising in wholesale and retail sales of fresh fruit and veg. 
All our produce is sourced daily from local and international markets ensuring a quality and freshness that is difficult to rival. We operate an extensive wholesale operation throughout our local area covering Crieff, Perth and the Strathearn Valley. 
You can visit one of our shops in either Crieff or Comrie for a warm welcome where one of our knowledgeable members of staff will help you with all your needs.